Our (Ofil) DayCor® SUPERB™ SolarBlind Corona Detection Cameras are available for RENTAL on a daily or weekly basis. Call us for pricing and availability. Save on cost of purchasing a camera and perform your own Electrical Corona, Arcing and Partial Discharge Inspection with Our DayCor® Superb™ Cameras!

Download the DayCor® Rental Corona Camera Specifications as a PDF Document

Please send us your contact information ("Contact Us" tab) so we can provide you with a price quotation for a week or longer rental. Our prices are very affordable!

We at EKLUND INFRARED/Eklund Innovation Inc. provide DayCor® Corona rental cameras for:
Detection of Electrical Corona, Arcing and Discharges for the Electric Utility market
Corona and Arcing on fiber-optics communication lines such as ADSS
Fire and Flames in Oil and Chemical industry
Hydrogen Fire Detection in full sunlight
Forest fire detection and mop-up!
Detection of Outdoor and Indoor UV Sources
Rocket Plume detection for Defense Applications
Daytime Detection of UV targets invisible for the eye
Monitoring miniature UV Targets during daytime operations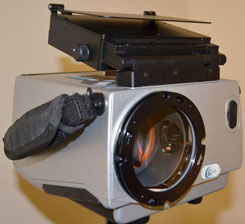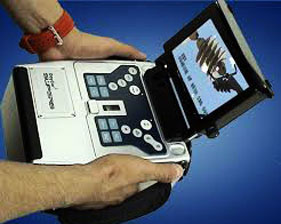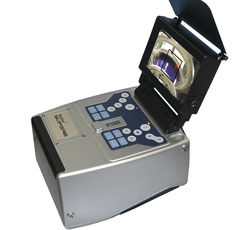 The Superb XD and OD Camera detects Photon Radiation in the UV Solar-Blind band (240 - 280 nm) with highest sensitivity and resolution.


Eklund Infrared is your Representative for the full line of Solar-Blind DayCor® Corona Cameras from OFIL Ltd. Please contact us at 770-578-4435 or (info@eklundir.com) for price and delivery on DayCor® UVc Solarblind Corona Detection Cameras.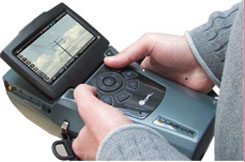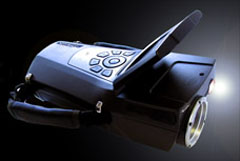 DayCor Luminar HD

The DayCor Luminar HD is our High-End handheld Corona Detection Camera for daytime inspection of High Voltage electrical systems and equipment. It is perfect for outdoor and indoor inspection. It has high imaging definition, sensitivity and ease of operation. The Luminar HD camera is manufactured under rigorous quality control standards as is the DayCor Superb.

The DayCor Luminar HD incorporates Ofil's proprietary technology with high sensitivity to UV radiation. Luminar HD is ergonomically designed and built for extended use. The Luminar HD has a large Sun Readable LCD, perfect for inspection in sunny conditions

The SUPERB and Luminar HD Camera's Proprietary UVc Ofil Lindner Filter is invented by Dr. Malka Lindner and made available for sale by Dr. Lindner and Dr. Pinhas Lindner, both Founders of Ofil LTD.

This Filter only passes UVc Corona Radiation through the narrow UVc band and blocks 100% of the sunlight UV from reaching the Corona UVc Sensor.

Please Contact us for the our best price on any of the DayCor Cameras including the Superb XD or OD, Luminar HD, UVolle VX or SX and the small micROM HD for UAVs!

The DayCor cameras are 100% Solar Blind with the highest sensitivity available of any commercial UVc Camera!



Solar radiation in this band is absorbed by the ozone in the atmosphere and does not reach the earth's surface. Detection in this band in full Sunlight can therefore be performed with negligible background noise and at high ratio of signal-to-background noise.


High Count Rate Corona on Insulator. Corona on Insulator
| | |
| --- | --- |
| The picture to the right shows the Detection of invisible Methanol Fire in daylight conditions. The fire is not visible for the naked eye. The DayCor® Superb™ easily Detects Hydrogen & Alcohol Fires in Broad Daylight. | |


Above clip show Invisible Hydrogen fire detected by Corona camera


Please contact us for current pricing and delivery.

Please contact us re a preowned 400 Quad 4-axis Stabilized Airborne Gimbal Camera System with Calibrated Infrared Camera, DayCor® Corona Camera, Sony HD camera plus a NIKON 36 Megapixel DSLR Frame Camera available for purchase.

We have DayCor® Corona Cameras available for rental and purchase!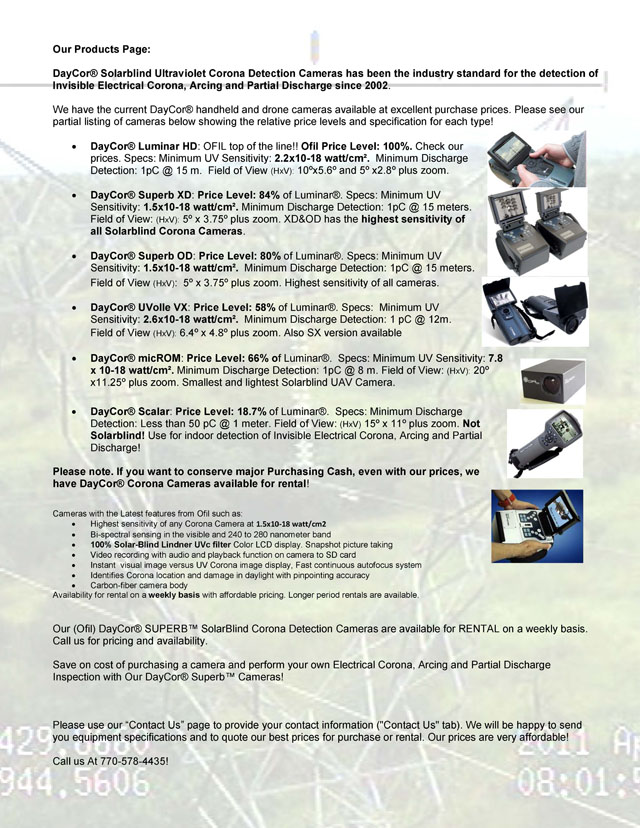 Eklund Infrared/Eklund Innovation Inc. is a 100% American owned company. All employees are citizens of the USA. The controlling interest in Eklund Infrared/Eklund Innovation Inc. is American and is located in the USA.
---
Home Contact Us © Copyright 1999-2023 by EKLUND INFRARED. All registered Trademarks and trade names are acknowledged to be the property of their owners.